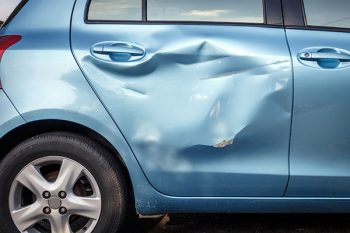 Auto Collision Repair
You Can Trust
Bacon Collision specializes in complete vehicle collision repair, including dent repair services, paint jobs, and auto glass services. While managing your vehicle's repairs can seem overwhelming, especially after a collision, we know our focus on customer service and expert knowledge of the auto repair process will leave you feeling comfortable and leave your vehicle looking and driving as good as new. Our auto body shop uses top-of-the-line equipment and extensively experienced repair technicians to perform auto body repair. Whether it's auto detailing, dent removal, or paint repairs, Bacon Collision can handle it.
Hassle-Free Auto Body Repair
We work with any insurance company to make sure you're getting the best auto body repair possible while also offering auto body work to those who need to pay out-of-pocket. We know we'll make every effort to turn the difficult experience of vehicle repair into a stress-free one. We walk each customer through the entire repair process in extensive detail, ensuring you understand the best options for your vehicle and how our services will get you back on the road with peace of mind.
Towing Services
We can arrange to have your vehicle towed safely to our facility.
Insurance Claims
We work with all insurance companies, taking care of the process with you.
Rental Vehicles
We can help with arranging a rental vehicle for you and getting you there to pick it up and drop it back off for you.
Framework
If your vehicle requires frame repair, our state-of-the-art facility has everything to get it back to perfection.
Bodywork
Our body techs are the best in the business and will have your vehicle looking like brand new.
Auto Painting
Our painters have the highest standards in the industry. Their color match and refinish skills are unparalleled.
Glass
If any of your vehicle's glass is damaged, new glass will be professionally installed.
---
Bacon Collision's focus on premium customer service, working with all insurance companies or customers who need to pay out-of-pocket. We are family-owned and maintain a great working environment to get you the repairs you need with service you'll trust. Contact us today for a free estimate!